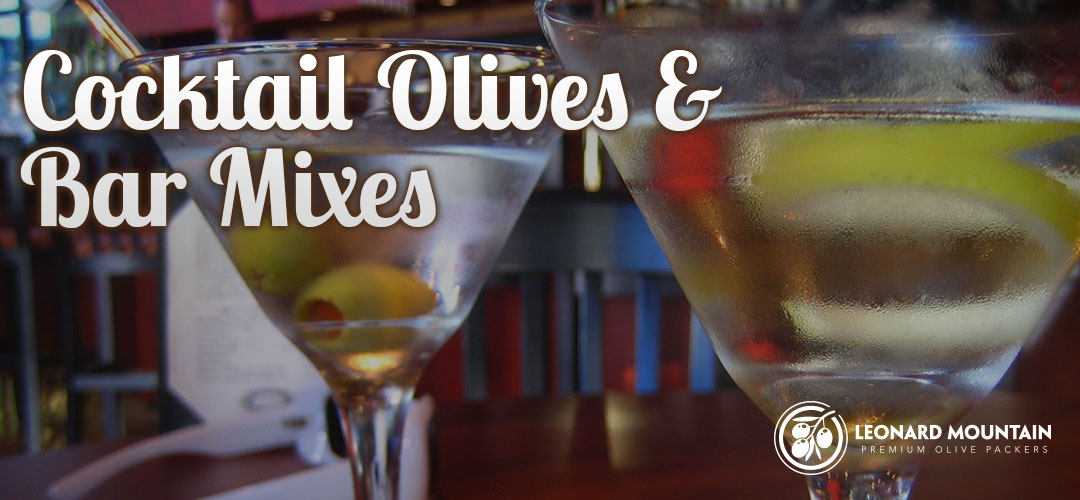 Are you a liquor store or liquor distributor?
Private label cocktail olives, garnishes and bar mixes are a great addition to your product offerings- we can help you get started selling immediately! Make your shelves the one-stop shop for your martini-loving customers
We offer all types of whole and stuffed olives– ideal for that perfect martini. Olives can be ordered with your label (we offer complementary label design services, or you can supply print-ready artwork) in a variety of size and packaging options.
In addition to olives, we can package bar mixes to complete their cocktails:
Dirty Martini Olive Juice (Regular or Spicy)
Simple Syrup
Cherry Flavored Simple Syrup
Cherry-Lime Flavored Simple Syrup
Lime Flavored Simple Syrup
Coconut Flavored Simple Syrup
Hazelnut Flavored Simple Syrup
Apple Flavored Simple Syrup
Pickle Juice (VERY POPULAR!)
Contact us today to discuss your private label needs and let us be your trusted partner. Our knowledgeable staff can answer all your questions and get you selling in no time!
800-822-7700 or sales@lmolives.com.