We'll Help You Sell More Olives
Private Label | Co-Pack | Contract Pack | Our Brand
10 Cases to Truckloads – We are YOUR Packer
We are passionate about olives and the olive packing process! The Leonard Mountain team of skilled craftspeople pride themselves in assembling the products we produce to be both tasty and attractive.
Artwork & Labels Included
Over 40 Standard Olive Stuffings
Jar & Packing Container Options
Ordering Flexibility & Central US Shipping
Fulfillment to Your Customers
Outstanding Customer Service
Related Product Availability
28 Queen Olive Varieties  |  20 Manzanilla Olive Varieties  |  Beverage Mixes  |  6 Olive Oil Varieties
Custom Products Available on Request
Leonard Mountain is a privately held company and has always been so.  We work together as a family, the principals and the staff to provide the best atmosphere possible for each other.  We believe that every job is important and there is not a job that is better than another.  The owners have been known to be mistaken for the cleaning crew and also the stuffing crew by folks from the outside.
We started as a small company.  We hired local people who really needed employment.  Today, many of these people still work for us, but they have evolved to be very skilled at what they do.  They have learned the tasks and grow with the growth of LMI.  Because of their dedication and attention to detail, we have been able to produce the best possible product for our customers.  Our staff value the work they do for you because it is not just a job for them  – it is a passion.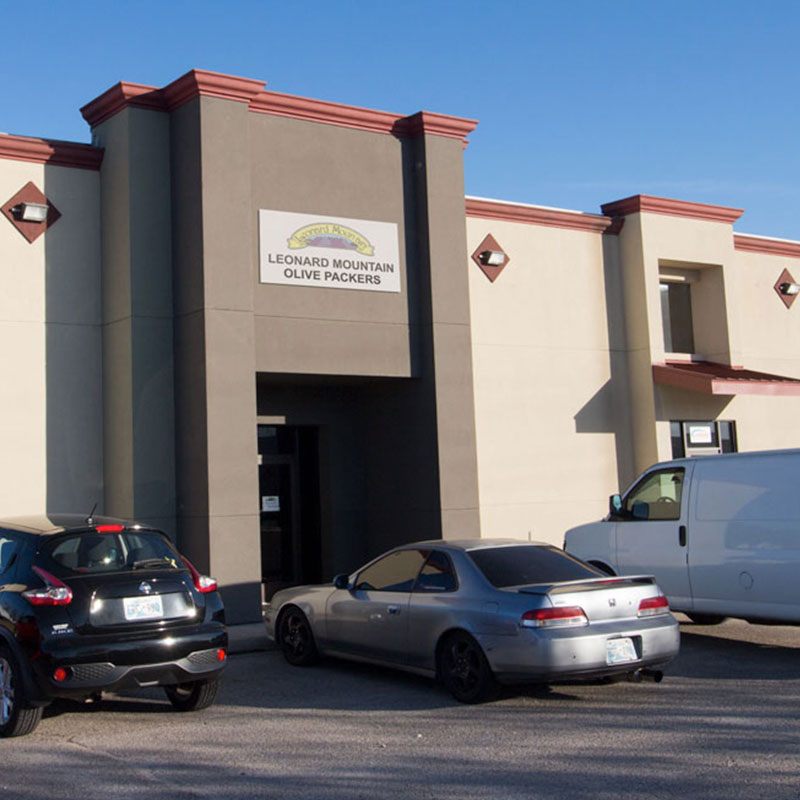 Contact us today to get started selling your own private label olives.
4401 S 72nd E Ave, Tulsa OK 74145